By Kate Rong |
15
December 2020 |
0
Comments
Make your own Trinity/Minity with DF TRINIPOD&THANOS-PROII

TRINIPOD
What's TRINIPOD?
TRINIPOD
is
a
combination of carbon fiber monopod+carbon fiber sled base+collar yoke system.
TRINIPOD
can upgrade your single hand gimbal to be
"
ARRI TRINITY/MINITY
" with your own steadicam vest&arm.Especially new released DJI RS2 RSC2 ZHIYUN CRANE 3S CRANE 2S etc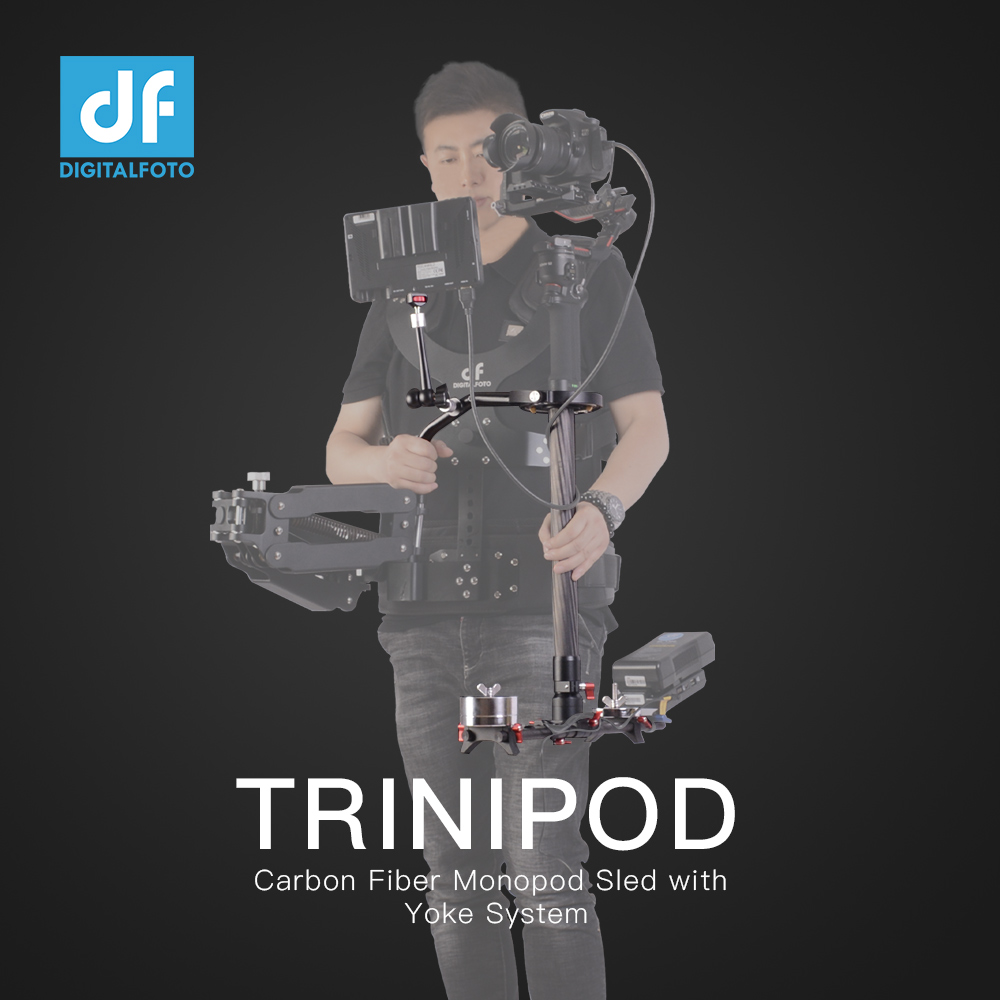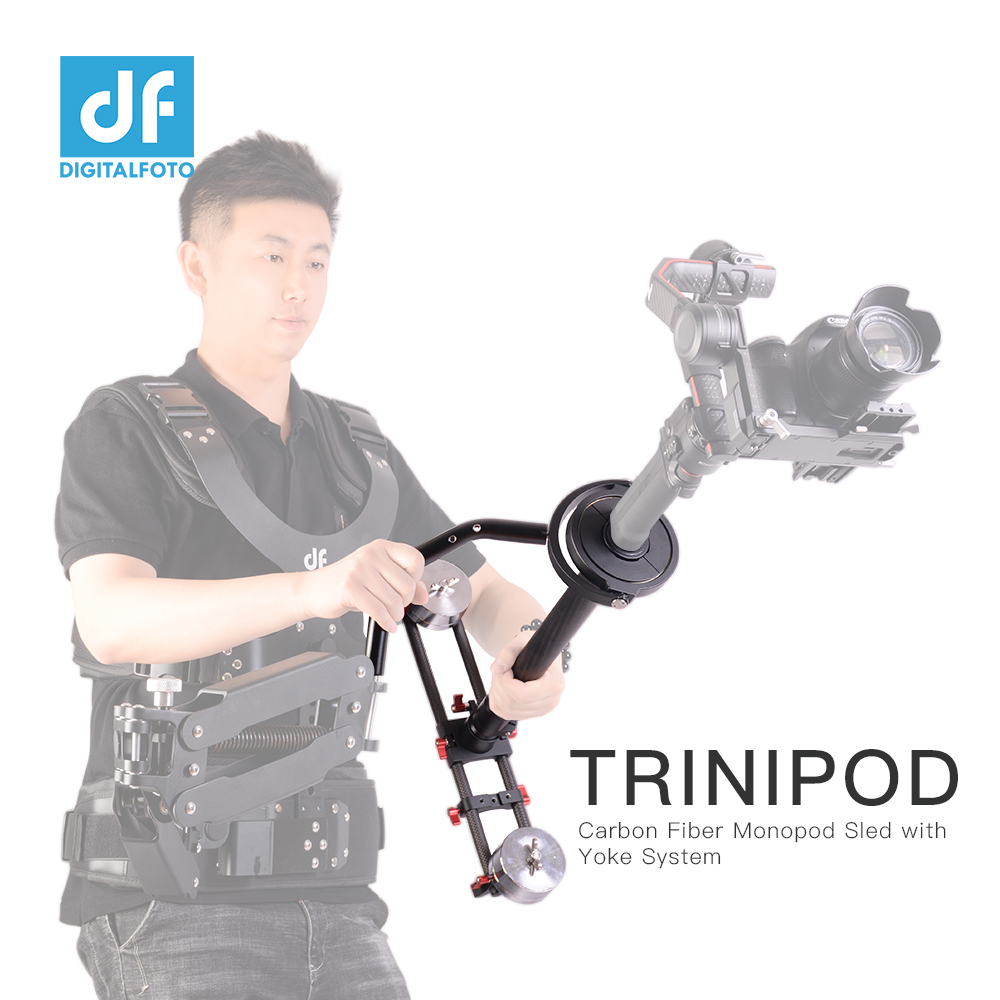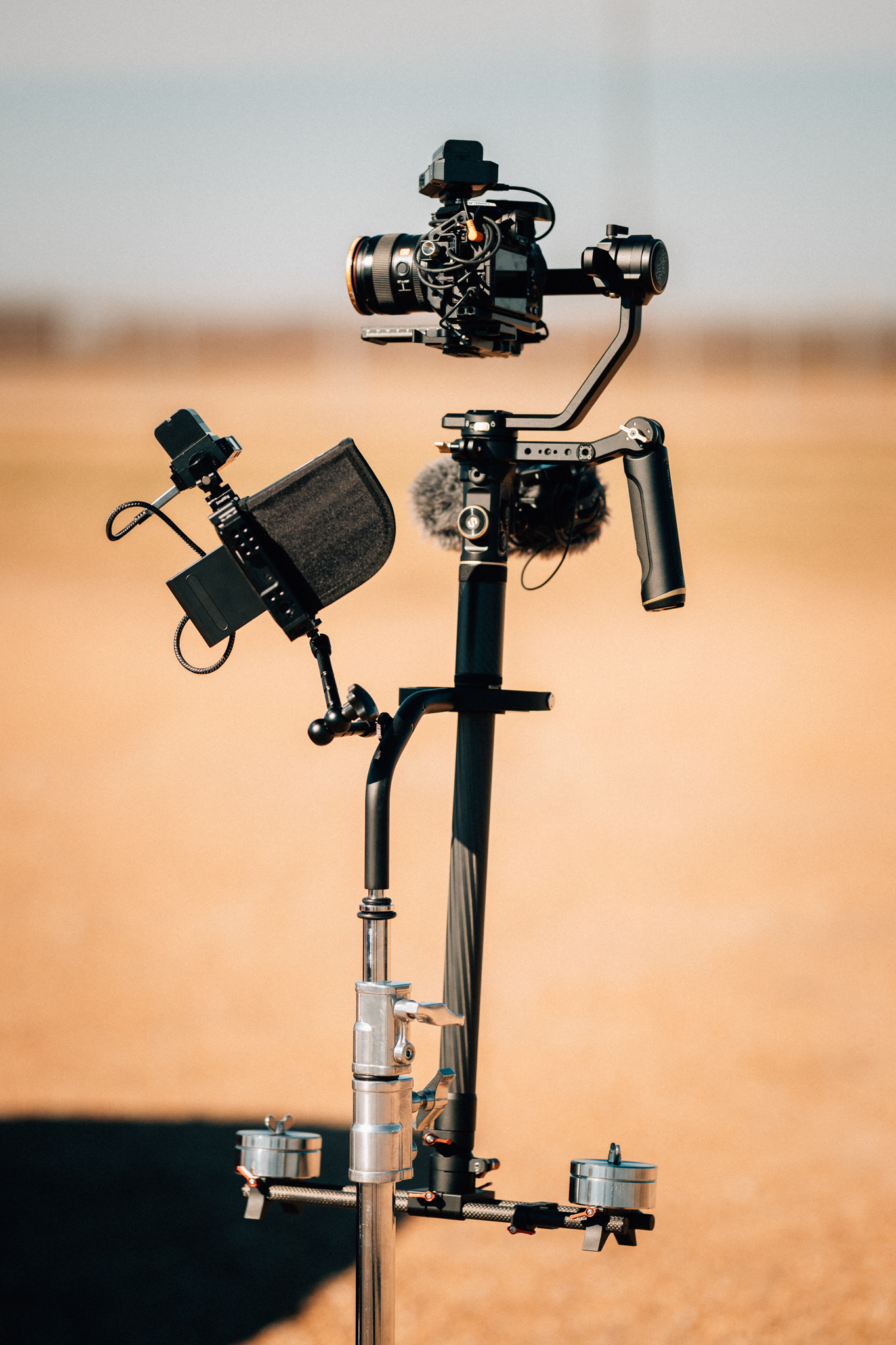 What
does TRINIPOD including?
TRINIPOD
contain
s one carbon fiber monopod sled base + two 0.95kg counter weight +two 0.5kg counter weight + one IRONMAN 11
"
magic arm+one Yoke+ one collar+one
carbon fiber
monopod (45.8~81cm)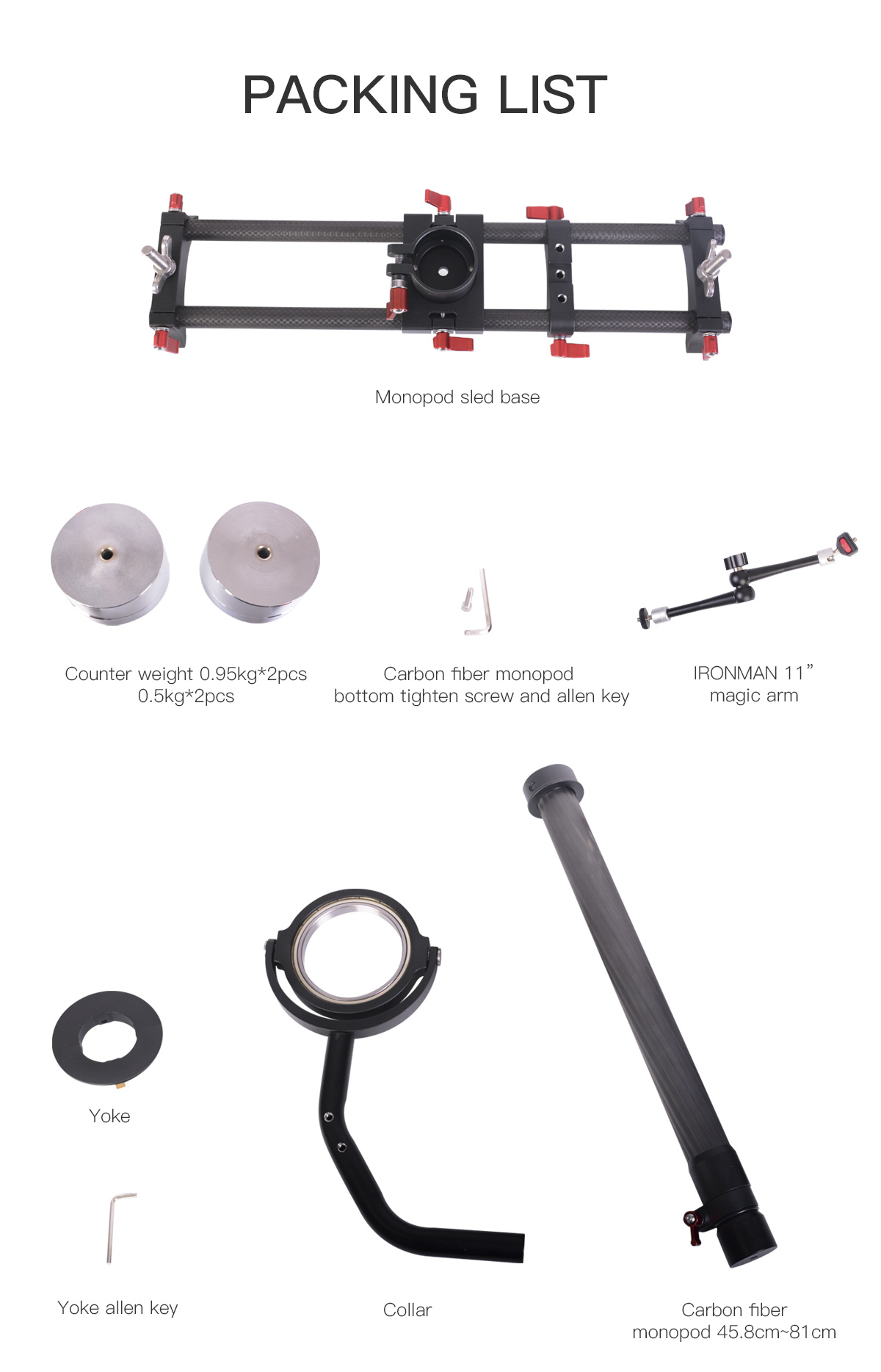 Is
TRINIPOD compatible with
other vest
&arm
like
Tiffen
steadicam
,
Flycam,
Movcam
etc
?
ANSWER:If your dual arm pin is 16mm,
then your vest and arm are compatible with
our TRINIPOD.
For DF clients who have bought
Thanos PROC3
version (for ZHIYUN Crane3S) before, you can purchase a trinipod to upgrade to Thanos PRO Ⅱ.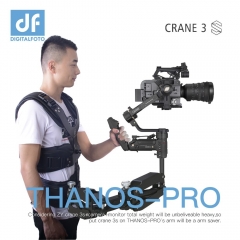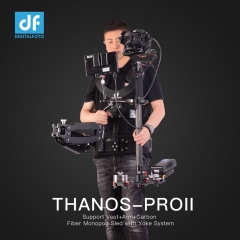 If you already have DF Yoke system, you can also only order Carbon Fiber Monopod Sled without yoke and collar.
Check:
https://digitalfoto.store/products/digitalfoto-trinipod-163
Will TRINIPOD be able to hold a heavy
gimbal
(such as ZHIYUN Crane3S or DJI RS2) or hold a cinema camera RED KOMODO SONY A7S3?
The payload of TRINIPOD is 18kg, as long as the load of your overall setup is within this.
But your vest+arm+TRINIPOD system payload will be limited by your vest&arm payload if it is less than 18kg.
THANOS-PROII
After knowing TRINIPOD, we can easily understand THANOS-PROII
THANOS-PROII
is an upgrade of THANOS-PRO. The difference between them is with or without TRINIPOD.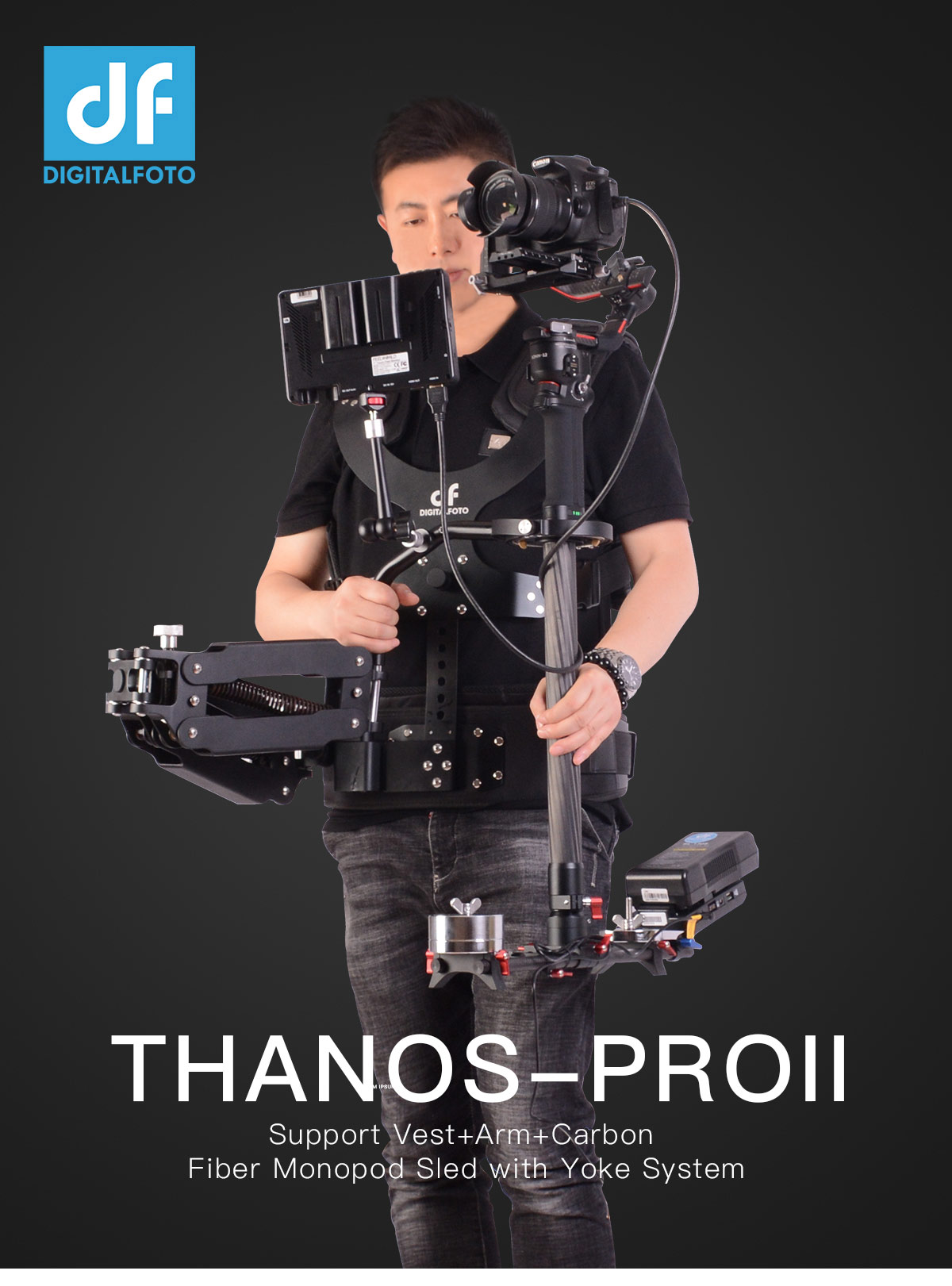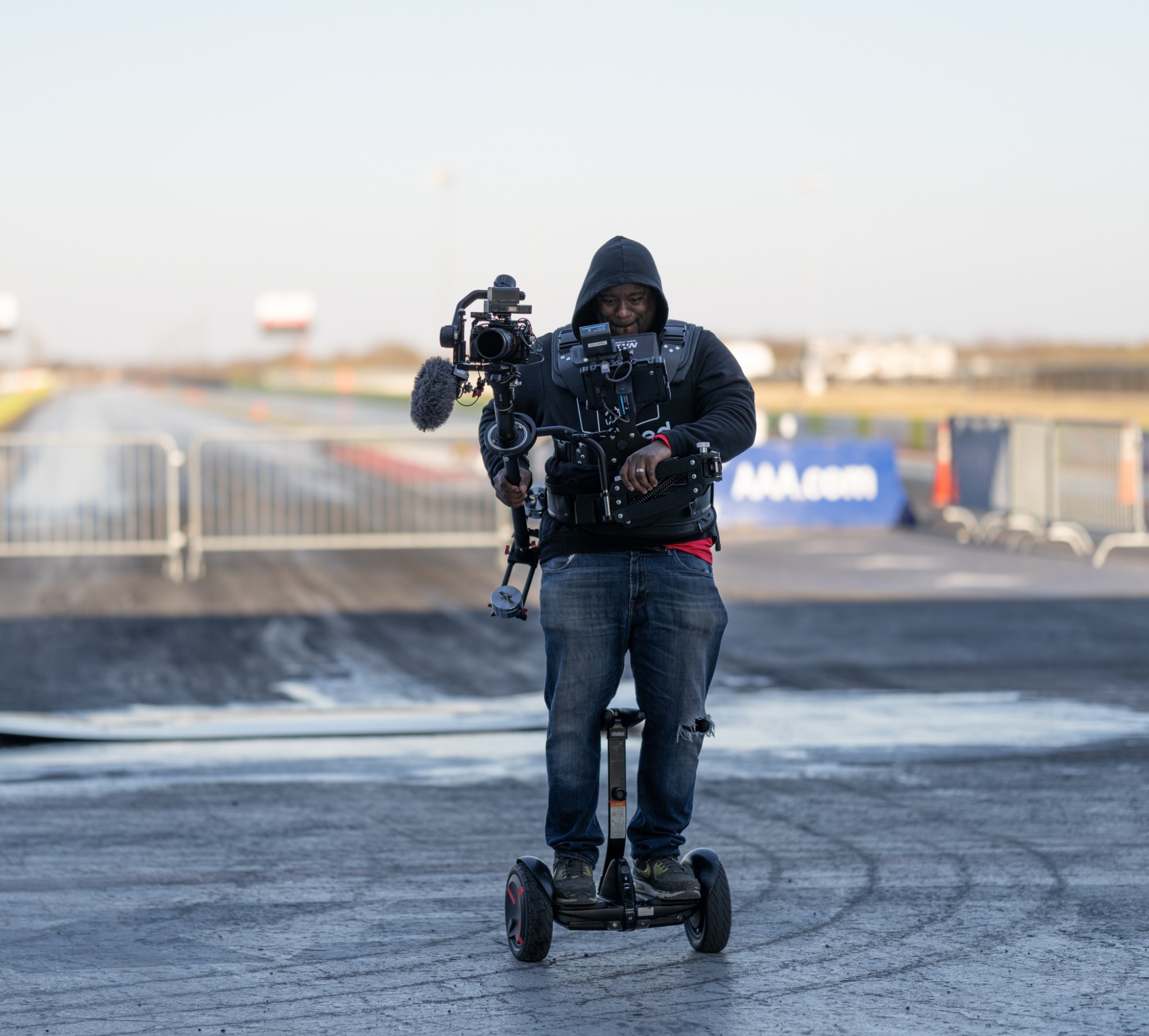 What does THANOS-PROII including
?
It contains one vest+one dual arm+
TRINIPOD system+one V mount power system .

The maximum payload of the THANOS-PROⅡ is 7.5kg/16.5lbs
Although TRINIPOD has 18kg payload , THANOS-PROⅡ vest
'
s payload is only 9kg (Minus the 1.5kg weight of TRINIPOD itself, the actual maximum load is 7.5kg/16.5lbs).
By the way,we are developing THANOS-PROX system with 18kg payload , which will be released at end of 2020. THANOS-PROX system can hold various heavy cinema camera ,heavy gimbal etc.
In summary, choose your own suitable vest according to your own payload.
THANOS-PROII PARAMETER
Items
Content
Counter weight
0.95kg*2pcs 0.5kg*2pcs
Monopod material
Carbon fiber
Monopod lenght range
45.8~81cm/18~31.8inch
Sled rod material
Carbon fiber
Sled rod diameter
15mm
Sled 2 rod center distance
60cm
THANOS-PROⅡ weight bear
5-7.5kg
Arm weight bear
2.5kg~9kg
Whole Weight
10.3kg
Gimbals compatiblity
Any single hand-held gimbals
ZHIYUN Crane 3S, Crane 2S/DJI RoninS/ Ronin SC/RS2/RSC2/Moza air2 etc
V mount power system with LWS bracket
D-Tap to BMPCC cable
DC cable for monitor
NP-FW50 dummy battery to DC power cable
LP-E6 dummy battery to DC power cable
USB to DC cable
Compared with competitors, what are THANOS-PROⅡ special advantages?
1. Has a strong and stable dual arm which help eliminate up and down bounce by 30%+;
2.
vest can release hand fatigue and distribute weight to shoulder,back and waist;
3. Very smooth yoke system guarantees your smooth shooting and achieve tilt movement even underslung shooting;
4. Advantage price (
THANOS-PROⅡ
is sold $1350, TRINIPOD is $499 );
5. 1/4"
Screw hole and cold shoe mount on Sled bottom base and Collar for mounting your gears.
6. monopod sled base has perfect stand design which make your gimbal stand on flat land steadily;
They are
expected to start shipping
on
early December
FIND THIS INTERESTING? SHARE IT WITH YOUR FRIENDS!
Leave a Reply
Your email address will not be published.Required fields are marked. *